NA LLOBA
COLLECTION


Large scale of differents beer stiles
Find your favorite!!








LLUNA NEGRA
SUBTLE & REFINED

Dark lager with light body and a creamy foam. Aroma highlights roasted malt, toffee, coffee and
caramel hints, also in mouth. Made with different barley malt and English hops is so drinkable.
Awarded with a gold medal in Dark Lager category at the 2016 "Barcelona Beer Challenge" Edition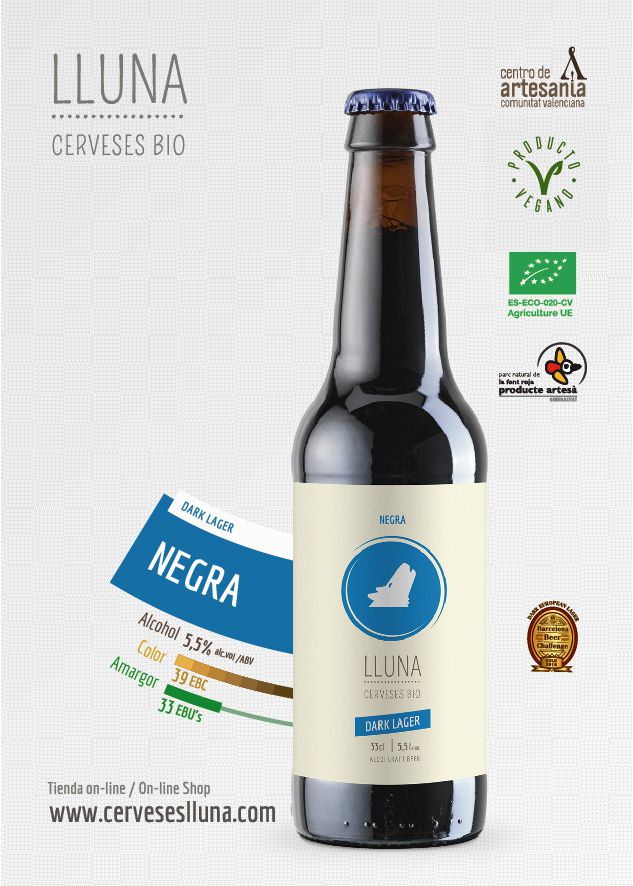 LLUNA HAPPY FLOWER
SPRING FLAVORS

Amber Ale beer in which caramelized malts and hops are combined in a particular way to enhance
their floral flavor and aroma, providing a pleasant and balanced bitterness. Bronze Medal in the
category American Amber Ale in the 2016 edition of the "Barcelona Beer Challenge"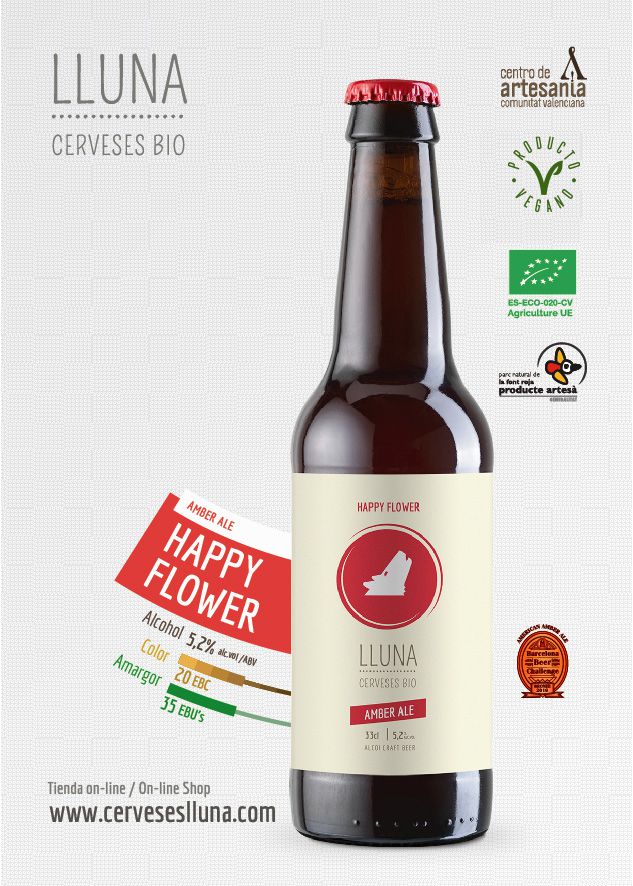 Collection
BESTIARI

Season beers and unique recipes for every batch.
Stay tuned
!!
MALD'IPA
DO YOU LIKE HOPS?
2020 Edition:
India Pale Ale style beer with hops odor, intense and bitter flavor, balanced with the malt body. Dry ending. Proximity hops, from the varieties Columbus, Magnum and Cascade are the protagonists.
Gluten free.
COLLECTION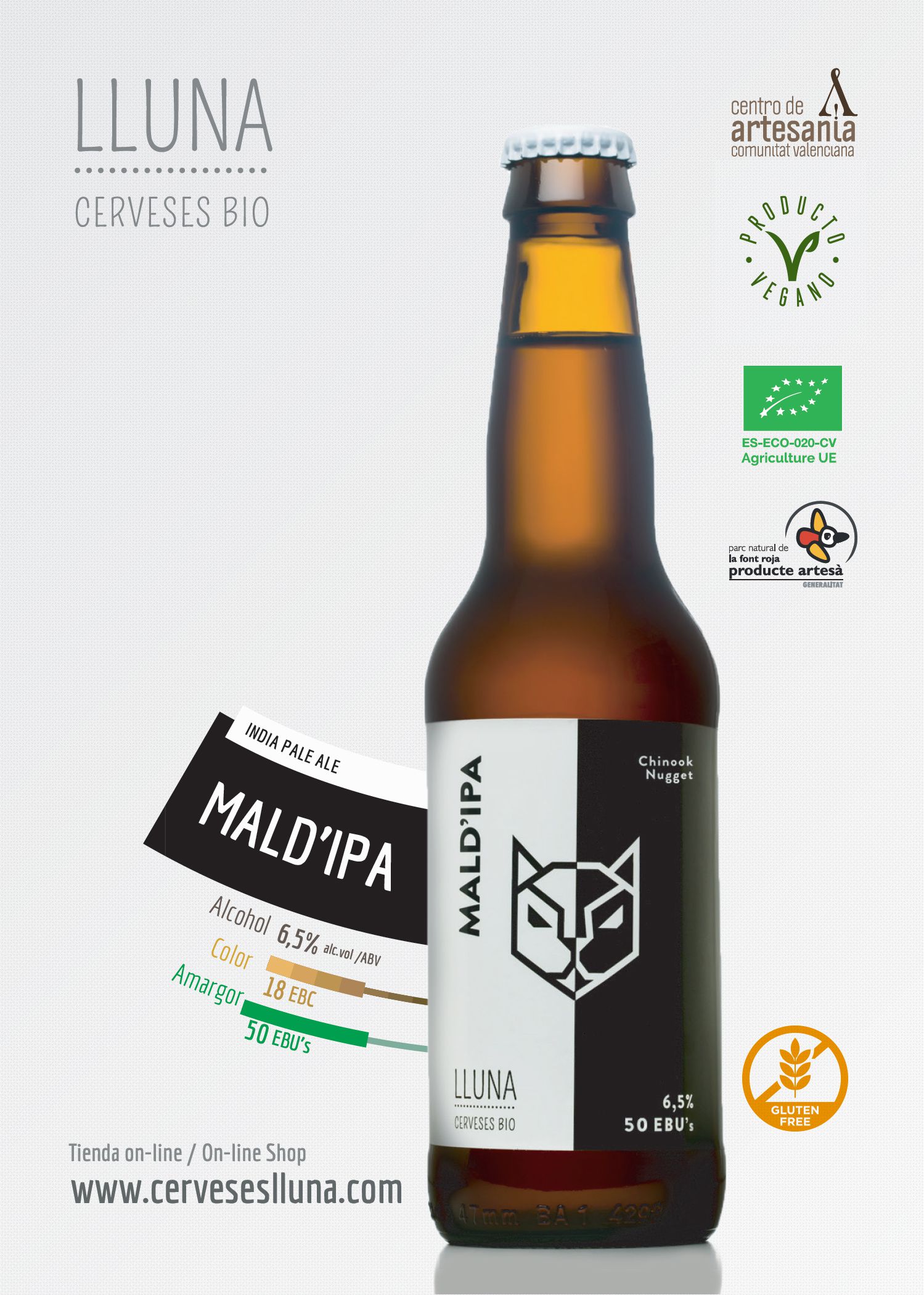 BOC
Traditional Character.
2019 Edition: Elaborated by the traditional method of double deccocion. Limited edition. Gluten free
COLLECTION